Styles of Eyeglasses
Look good. See better.
While our focus is always first on the care of your eyes , we know that looking your best is important. The right frames will suit your personality, appearance and lifestyle. Use these pointers to find your perfect match.
Our style gurus want to help. Visit your local Pearle Vision and we'll help match you with the right eyewear for you and your lifestyle.
Frames to fit your face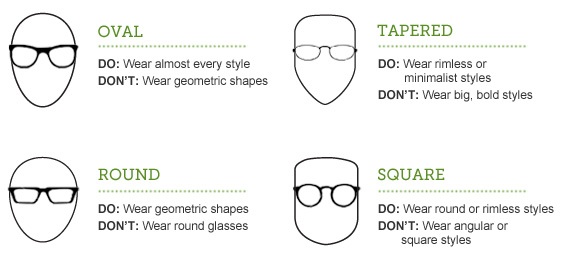 Complement your unique skin tone
Similar guidelines apply to hair and eye color.
Bronze, golden or peach skin tones look best in warm colors, such as brown, tortoise, gold, bronze, copper, red or coral.
Cool (blue or pink) undertones look best with silver, pewter, pink, blue, violet or black eyeglass frames.
Darker skin tones should try brighter, bolder or richer hues.
Lighter skin tones should look for lighter shades.
All the best brands. Genuine quality frames.
From sophisticated and cool to relaxed and casual, your frames should match your personality. At Pearle Vision, you can choose from dozens of designer eyewear brands, fashion collections and private-label frames to let your own style shine.