Eat Your Way to Eye Health
When the new year comes, many of us resolve to eat better. Get a jump start on your resolutions with foods that are great for your eyes.
Everyone loves to eat, and isn't it better when the food we love also loves us back? We all know that eating certain foods is good for staying fit, but some of these same foods have very important benefits when it comes to eye health. Foods rich in omega-3 fatty acids, lutein, zinc, and vitamins A, C, and E can help reduce the risk of age-related eye diseases like macular degeneration and cataracts.
Here are six types of foods you should focus on the next time you're at the grocery store:
1. Carrots and other orange-colored fruits and vegetables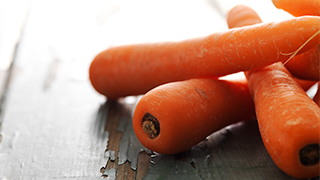 They are the go-to food for eye health, but that's because they're tried and true. Carrots and other orange-hued fruits and veggies are full of beta-carotene, a type of vitamin A that gives them their bright color. Beta-carotene helps the retina and other parts of the eye to function smoothly.
2. Green, leafy vegetables such as spinach, kale, and collards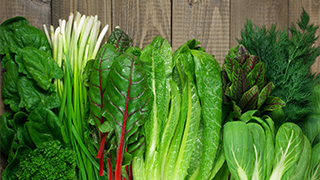 You can lower your risk of cataracts and macular degeneration by eating these guys. They're packed with lutein and zeaxanthin-antioxidants that help reduce your chances of developing either.
3. Citrus and berries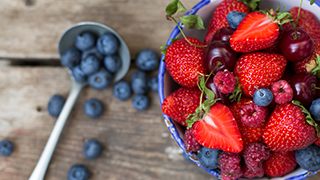 These fruits are powerhouses of vitamin C, which, like the lutein and zeaxanthin found in green vegetables, has been shown to help reduce the risk of developing macular degeneration and cataracts.
4. Eggs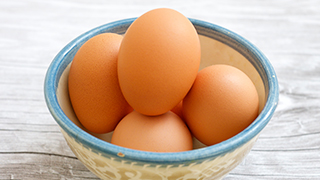 The yolk is a prime source of lutein and zeaxanthin-plus zinc, which also helps reduce your macular degeneration risk.
5. Almonds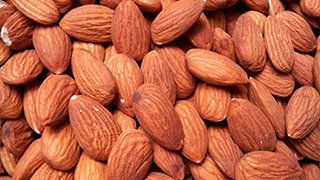 These popular nuts are filled with vitamin E, which helps slow macular degeneration. You can get about half your recommended daily dose of vitamin E from just one handful (one ounce) of these.
6. Salmon, tuna, anchovies, and other oily fish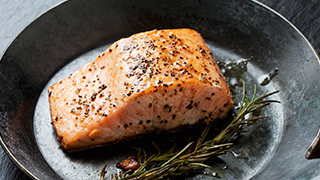 These sea creatures can help prevent dry eye syndrome. That's because they're rich in DHA, a fatty acid found in your retina that helps keep your eyes moist.
Make sure to include these delicious foods in your next recipes! Here are few suggestions that will be good for your taste buds and your sight. You might even trade preparation tips with your doctor when you schedule your next eye exam*.
Salmon with Lentil: http://www.foodnetwork.com/recipes/ina-garten/salmon-with-lentils-recipe.html
Perfect Pot Roast: http://www.foodnetwork.com/recipes/ree-drummond/perfect-pot-roast-recipe.html
Mixed Berry Cobbler: http://www.epicurious.com/recipes/food/views/mixed-berry-cobbler-366396
DISCLAIMER: THIS WEBSITE DOES NOT PROVIDE MEDICAL ADVICE. The information, including but not limited to, text, graphics, images and other material contained on this website are for informational purposes only. The purpose of this website is to promote broad consumer understanding and knowledge of various health topics. It is not intended to be a substitute for professional medical advice, diagnosis or treatment. Always seek the advice of your physician or other qualified health care provider with any questions you may have regarding a medical condition or treatment and before undertaking a new health care regimen, and never disregard professional medical advice or delay in seeking it because of something you have read on this website. Pearle Vision does not recommend or endorse any specific tests, physicians, products, procedures, opinions or other information that may be mentioned on this website. Reliance on any information appearing on this website is solely at your own risk.